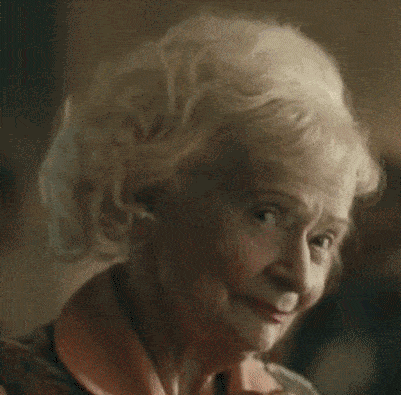 Unless you've been living under a rock for the past decade, you MUST have noticed that social media has taken over our modern culture. Nowadays, everyone is on social media, one way or another, and by that we mean EVERYONE! Even your grandma is probably secretly on Facebook.
Right now, we are living in an era, where information and communication are easy, accessible and Omnipresent. Marketers, around the world, have been using that to their advantage and so should you and we'll show you just how.
Before you start choosing your platform of choice, you should clear out three simple things. They are:
Your message: Your Design has a special meaning to you, right? WHAT IS IT! Once you figure that out, you need to know how to communicate it to your audience.
Your audience: Who are you selling those T-shirt to, learn to understand them; what they like, how they behave online, what engages them.
Your purpose: What is the purpose of selling this T-shirt? Is it for a cause, for the promotion of your art or just Mauritian art in general? Is it just for profit (Don't worry that is just fine too)?
Once you sort these three little bad boys out, you're good to go! You can now pick from the HUGE armada of social networks available. BUUUUUT! We would recommend two, to start with; Facebook and Instagram. Here are some ways you can use those two platforms effectively.
1. The King Named "content"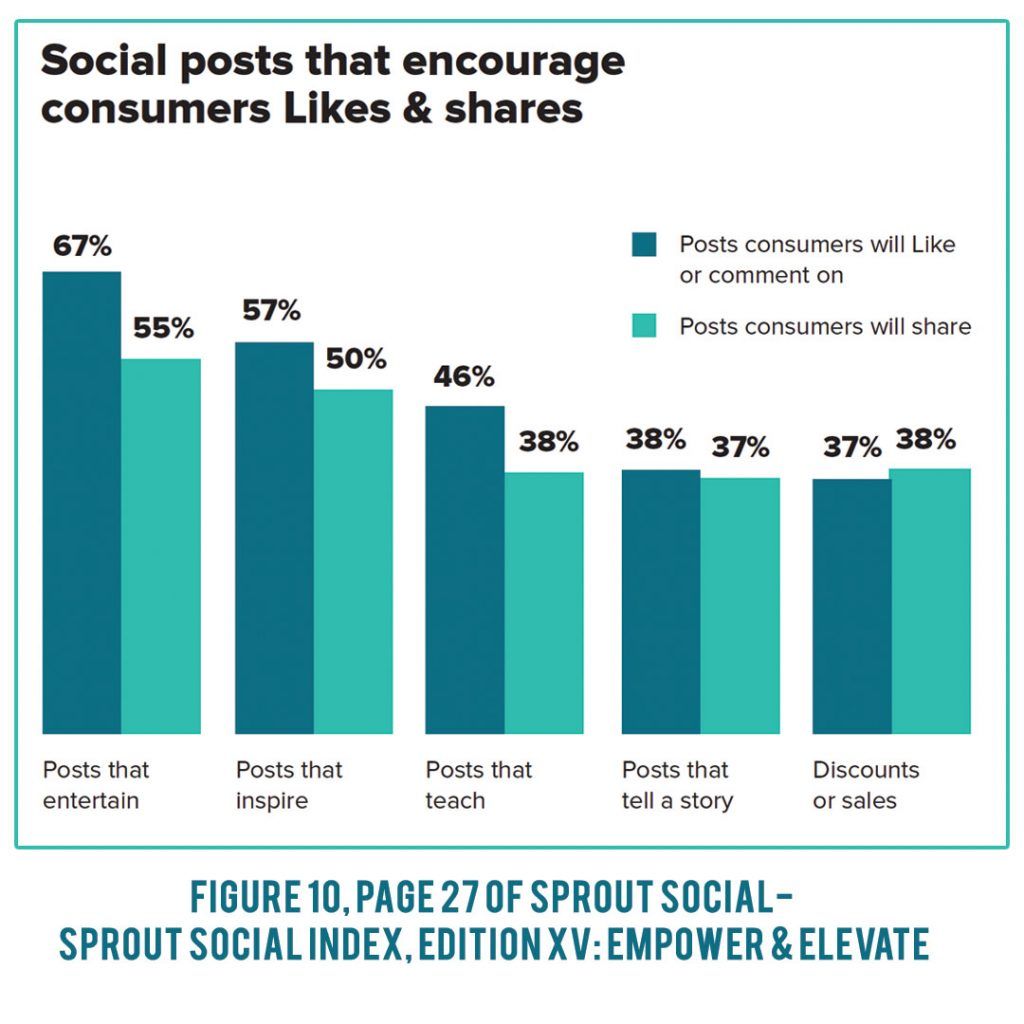 On social media, content is the almighty master.
Your message, audience, and purpose will influence the type of content you will produce. Just to have a little peak on some of the current trends on social posts right now check out this little graph by Sprout Social.
Now, it's not like borrowing your brother's t-shirt! What's good for someone else might not be the right fit for you. So, it's really about trial and error, matching what you want to pass as a message and what your audience wants to see. Once you figure that out! GO BEAST MODE!
But remember to stay consistent.
2. Oh, MA GAD! I won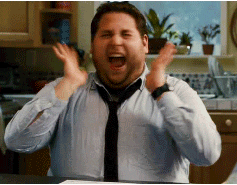 It feels so good to win something, isn't it! So why not gamify your strategy a little! In marketing to get some you need to be ready to lose some. So, an idea could be to host a social media game. Through, like, share or votes, your audience can win a free T-shirt from your collection. This will drive traffic to your design! Then with the newly acquired audience, you can expose your brand, create the need for your product and boost your sales! DILO DISIK!
3. The Forms in PLATFORMS
The beauty of Social Media is that each platform has its similarities and also it's very own special set of features.
So, you can either, surf on the "similarity" wave and communicate the exact same message on all your different platforms in the same form. For instance, you can post a visual and a caption on Facebook and post the exact same visual and caption on Instagram and the other platforms.
Or, you could really explore the specificities of the different platforms and adapt the form of your message without changing the meaning of it.
Okay, okay, we got a little technical there! Let's make things simpler. Right! you want to market a new incredible t-shirt design you JUST came up with! Yay!
FACEBOOK → You can post an offer announcement with a photo of the product, the price and so on.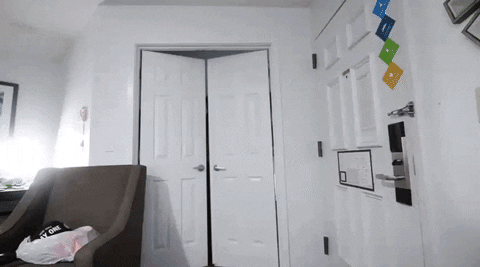 INSTAGRAM → You can create a short video of someone wearing the T-shirt and showing it in all the angles.
INSTA STORY → You can post a video of yourself explaining the details on the price, the delivery, the quality of the t-shirt, the meaning of the design etcetera.
Now, remember, those are few tips to start with BUT Practice makes perfect! So, go out there, experiment, discover your personal touch and create a social media marketing ecosystem that works best for you, your audience and your product. "Now Run Forest Run!" [If you didn't get that! You should REALLY update your pop culture references]