EASY TO PACK AND CARRY – Our mat is foldable and lightweight. Can be taken anywhere with you for new adventures.
SET IT UP IN ANY ROOM – Have a blast in any room of the house with this 200cm x 73cm play mat, foldable for easy storage. Perfect for playrooms, game rooms, bedrooms, living rooms and classrooms.
PRECAUTIONS DURING PLAYTIME – Adults supervision required.
DOES NOT COME WITH ANY GAME PAWNS – We are sure you might already have these at home 🙂
HOW TO PLAY
DINO QUEST
EXACTLY AS THE CLASSIC SNAKE & LADDER GAME except that you will immerse yourself in the world of dinosaurs.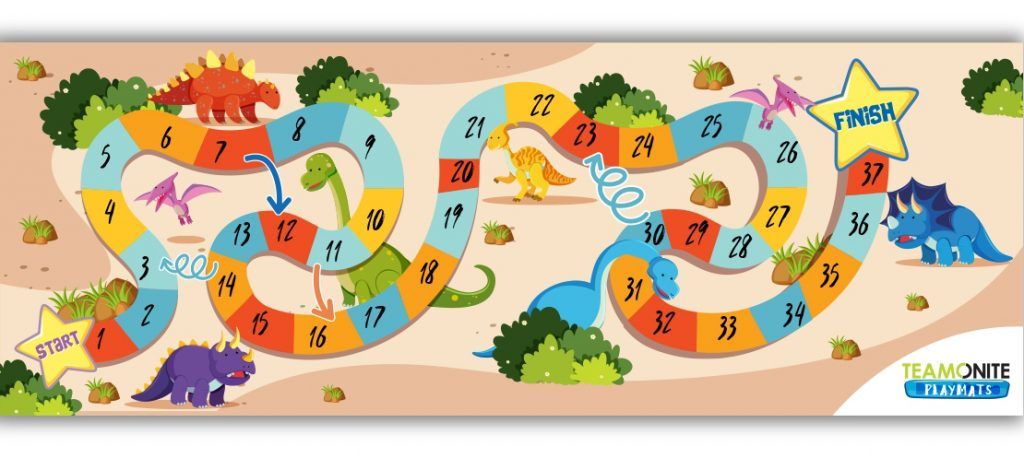 ZOO'VENTURE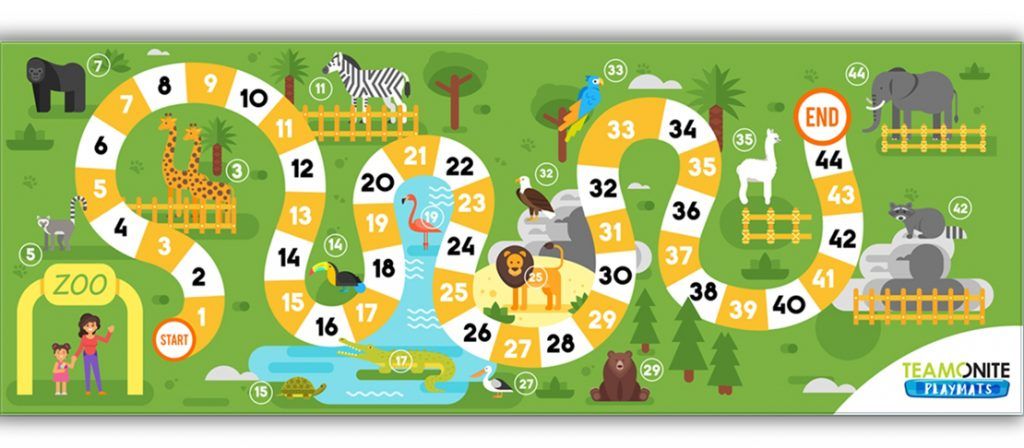 Roll a dice and move forward to discover the animals. A fun way to learn their names and their natural habitats.
Les Gardiens D'ARCADIA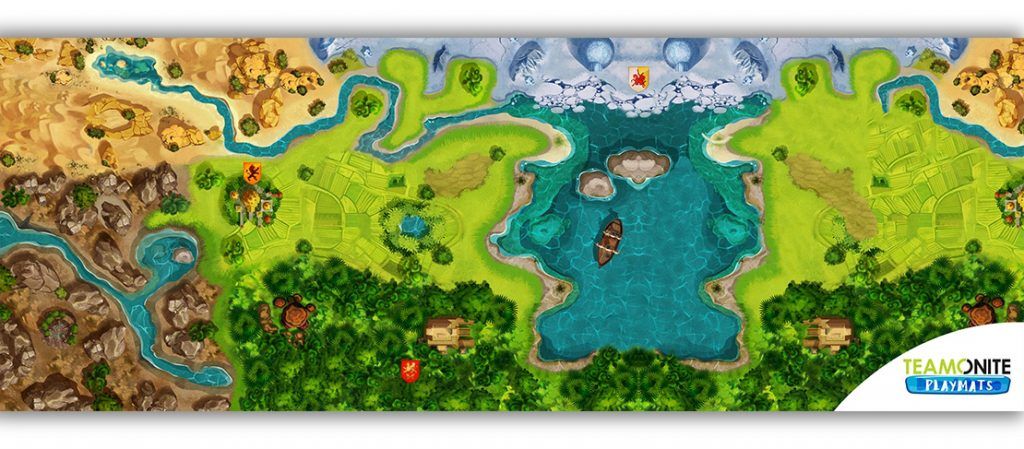 Play Mats set the stage for children to use their favorite small figurines and toys to construct uniquely original narratives. This play mat encourages physical and imaginative play.