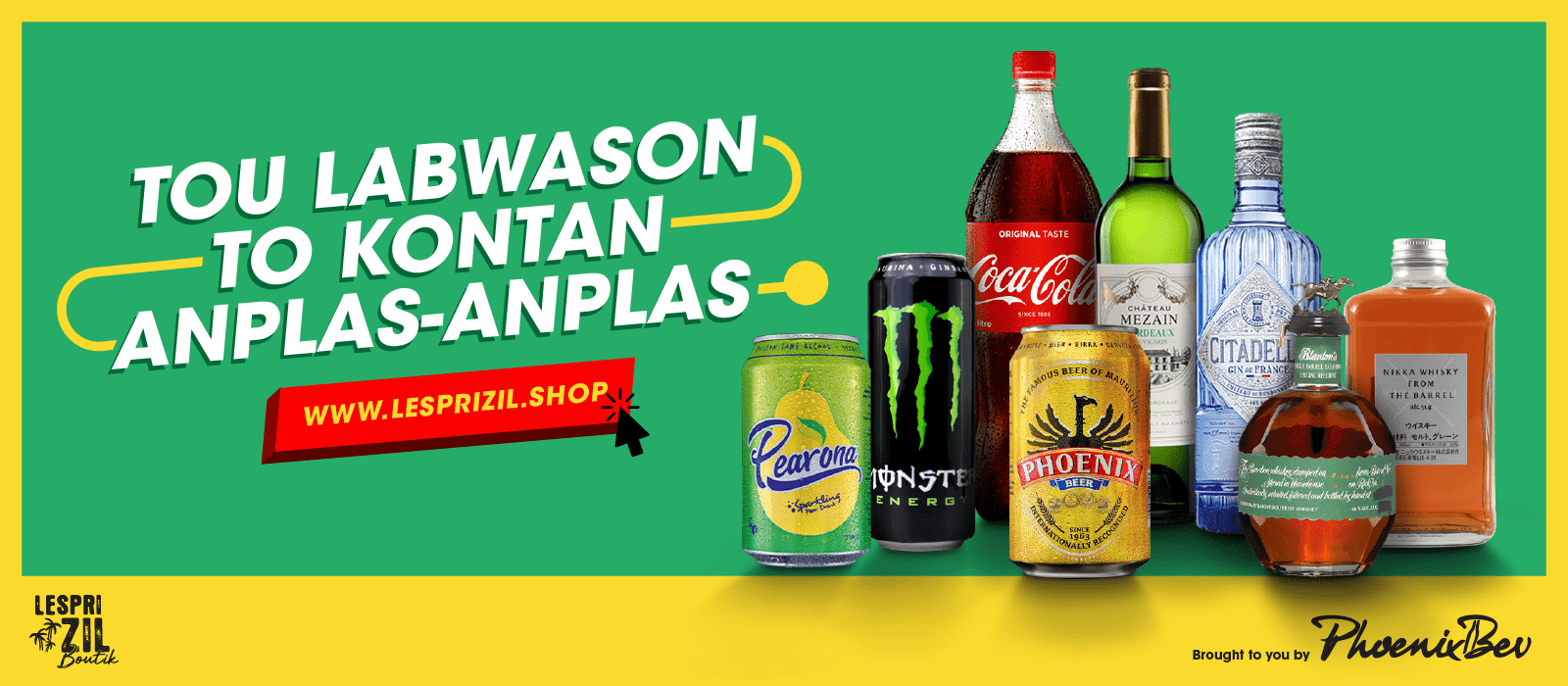 Lespri Zil products
PhoenixBev remains committed during this crisis towards it's loyal customers and provides contactless delivery for a selection of beverages.
The minimum purchase should amount to Rs 2,000.

Important Notes:
Place your order online, from Monday to Friday, between 8:00 a.m. and 4:00 p.m. or until the daily limit of orders is reached.
The minimum purchase order should amount to Rs 2,000.
Payment options: Bank Transfer* (MCB Only), Juice by MCB, Credit Card and my.t Money.
Our Home Delivery* service is scheduled as follows:
| Region | Delivery Day |
| --- | --- |
| North | Monday & Wednesday |
| Center | Tuesday & Thursday |
| West/South | Wednesday & Friday |
| Port-Louis | Monday & Thursday |
| East | Tuesday & Friday |
An additional fee of Rs 250 will be charged for the Home delivery service
In compliance with the sanitary measures recommended by the World Health Organization, all necessary precautions have been taken so as to ensure a safe and hygienic service. However, you are strongly recommended to sanitize all your products upon delivery.
For any inquiry about our products and services, please contact our Customer Response
Unit on: 601 22 44​ (Monday to Friday, from 9:00 a.m. to 5:00 p.m) or by mail:
nlebon@phoenixbev.mu
All prices include VAT
*Delivery will be done once a week according to above schedule. Customers will be notified by SMS regarding the delivery date.


This shop has been designed by Teamonite Ltd for Partner – Phoenix Bev Ltd
Address – Pont Fer Phoenix
The partner is responsible for all graphics, designs and content of the shop, including those on products.